Leadership & Management Development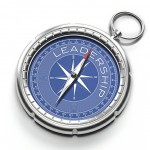 We help leaders and managers develop and communicate a compelling vision, influence, lead change , build high performance teams, motivate for success, and delegate effectively.  First, we partner with your organization to assess, design and align the desired leadership behaviors with the organizations business strategy.  Through relevant assessments and coaching we get an accurate measurement of your leaders' strengths, development areas and determine any gaps.  We then create a customized program that meets your organization's needs based on our analysis that utilizes consulting, coaching, and facilitation/training.
Retention Wheel
The key to effective leadership and management requires an ongoing process throughout the year when working with employees which includes:
Creating and Communicating a clear vision and strategy
Determining relevant organizational and individual competencies
Developing specific and realistic expectations that align with organizational vision and strategy
Providing direct reports with ongoing coaching for success and coaching for improvement.  Tweaking and adding expectations as needed throughout the year
Conducting effective and meaningful performance reviews
Our unique training modules align with the Retention Wheel.  These workshops assist leaders and managers in retaining, supporting, and developing key employees.  Workshops include:
Communication and Feedback Foundations
Setting and Tracking Effective Expectations and Goals
Coaching for Success ◦ Coaching for Improvement
Facilitating Performance Reviews
Managing Poor Performance and Work Habits
Performance Management
Through our consulting, coaching, and facilitated programs, we help you ensure that your vision and strategy are aligned.  We assist your organization with determining and measuring competencies as well as implementing a performance management system that effectively assesses demonstration of these competencies.
Assessments
We utilize a variety of assessments to assist leaders and managers in determining personal strengths and development areas.  Below are some of the tools we incorporate in our coaching and training programs:
360° degree feedback – We all have blind spots, which effects our ability to be successful.  Receiving feedback from others establishes a more realistic view of how one's leadership style is perceived by valuable organizational members versus self-assessments.   360° Feedback can be conducted in the form of an on-line electronic survey and/or face-to-face interviews.   A feedback debrief includes thorough review of the feedback and action planning to allow the client to create specific development goals. Myers Briggs Type Indicator ®
This personality assessment measures innate personality preferences in terms of how one derives energy, take in information, make decisions, and operates in the world.  Each individuals' personality type has unique implications for she/he communicates, deals with change, leads or manages others, solves problems, and how they interact with others who possess different personality types.  Understanding ones' personality type, as well as the personality types of others, can help an individual be more productive as a leader, manager and co-worker and make career choices.  After taking the assessment, a debrief session will be held in person or by phone to assist clients with the self-discovery process and action plan around greater effectiveness.
The Strength Deployment Inventory – The Strength Deployment Inventory (SDI) is the cornerstone tool of Relationship Awareness Theory. The SDI is a self-scoring motivational assessment tool. It measures an individual's Motivational Value System both when things are going well and when the person faces conflict or opposition. Whereas many other tools measure behavior, the SDI goes beyond behavior into the motivations and values that underlie those behaviors.  The applications of the SDI are many, including building awareness of self and others, leadership development, team building, conflict management, and dispute resolution and mediation, to name a few.
The Thomas-Kilmann Conflict Mode Instrument (TKI) – Conflict is often seen as negative, yet it can lead to great change and improvement. Learning when your conflict management style is appropriate and adding new styles to your abilities will give you the edge you've been missing up until now. Most of us prefer one style; learning about other styles will increase your effectiveness and ability to work well with others. Take the test online here to learn how the TKI can help you improve your conflict resolution skills.
Assimilation Coaching
A manager or leader's first 90 days are critical to his/her success.  RAE Development utilizes various approaches including Michael Watkins "The First 90 Days" Transition Coaching model.  We provide leaders and managers with a framework and set of tools for managing the transition process. As a result, they quickly and effectively establish priorities, define goals, evaluate and achieve early wins, and create alliances to accelerate a successful transition.
Succession Planning

Organizations need to ensure they are set up for success for years to come by identifying future leaders and creating development programs that deal with current and future challenges.  We partner with your organization to create a succession planning process that aligns your leadership development efforts with business strategy in order to have the greatest impact on the individual and the organization.
Mentoring
RAE Development works with your organization to help close the generational gap and ensure knowledge transfer by designing and delivering winning mentor programs.  We offer both customized and standard programs focusing on analysis through implementation and success measurement. Training Modules include:
Creating the Mentoring Relationship
Effective Communication:  The Key to a Successful Mentoring Partnership
Planning and Implementing the Ongoing Mentoring Program
Learn about our Leadership and Management Development Workshops