Workshops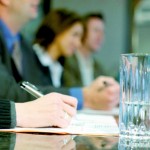 Communication Skills for Individual Contributors and Managers
Learn Core Skills to Improve Your Communication Effectiveness 

Do you need better cooperation and courtesy among associates and managers?
Do you want to a strategy to get the results you want in a conversation while maintaining the relationship?
During this workshop you will:
Learn the keys to effective interactions include meeting personal and practical needs
Maintain strong working relationships and reduce misunderstandings and conflicts by learning set of tools called Relationship Roadmap
Learn how to personalize your message when interacting with others
Get better outcomes during interactions by learning the Results Roadmap
Learn a practical approach to giving effective positive and developmental feedback at all levels
Build skills on meeting the personal and practical side of interaction by participating in a Skill Practice activity
Setting Effective Performance Expectations
Learn a Process that Drives for Results While Emphasizing Maintaining a Positive Work Environment
Do your employees struggle attaining desired business results?
Have you heard your employees complain they aren't clear on what's expected from them?
Have you had employees who meet business objectives but don't perform in alignment with your corporate values?
During this workshop you will:
Discover that corporate goals and individual performance is increased when managers following the Performance Planning Cycle throughout the year
Learn that Setting Expectations is the foundation that guides performance throughout the entire Performance Planning Cycle
Develop the skill to create expectations that focus on objectives and necessary behaviors to be in alignment with corporate values
Learn that expectations are a blue print to guide you to success if utilized throughout the year
Know how to self-prepare for the discussion as well as prepare direct reports for their role in the discussion Gain "hands on" experience by participating in a role-play
Coaching for Success Workshop
Learn Coaching Competencies that get Bottom Line Results
What are coaching strengths?
How well are you using them?
How can you use coaching to get more of what you want from your team and to more effectively motivate others?
During this workshop you will:
Identify the extent to which you practice the skills associated with effective coaching
Take a validated assessment to determine your coaching strengths and areas for improvement
Provoke critical thinking on what it takes to be an effective coach
Learn the five key coaching competencies Learn to apply your new knowledge to the job
Coaching for Improvement Workshop
Learn How to Coach Employees to Improve Poor Performance and Poor Work Habits
Are you frustrated by those employees who are not performing at their best or working efficiently?
Do you find that you spend 80% of your time as a manager dealing with your difficult employees and 20% with your stars?
How do you give feedback and motivate employees who are performing at the status quo?
During this workshop you will:
Learn the natural flow for Coaching for Improvement Discussions
Learn to identify what motivates your employees to succeed
Distinguish between poor performance and poor work habits, including ways to approach each type of situation
Recognize your role as the spark to assist others in improving versus taking on the responsibility yourself
Encourage people to take responsibility for their performance, create and execute an improvement plan and track their progress
Prepare for and conduct successful improvement discussions by participating in a role play using a "real life" work scenario
Facilitating Effective Performance Reviews
Learn an Approach to Facilitating Reviews that Encourage Ownership and two-way Communication
How effective are you at conducting performance reviews?
Do you procrastinate and dread conducting your reviews?
Do you scramble before your reviews to come up with specific positive and developmental performance examples?
Are you tired of lack of employee follow-up and accountability after reviews?
During this workshop you will:
Understand the importance of reviews as a business tool to guide individuals, teams and the organization toward success
Plan and conduct effective reviews that encourage employees to sustain good performance and improve where needed
Learn the importance of utilizing a performance log to track and collect performance examples throughout the year in order to compare actual results compared to defined expectations
Identify pitfalls that can occur and strategize how to prevent them including rating errors and legal challenges
Prepare for and conduct successful performance review discussions by participating in a role play
Leverage the review as an opportunity to engage in career development planning
Giving Transformational Feedback
Maximize Your Strengths and Sharpen Your Feedback Tool-kit
Are you uncomfortable giving and/or receiving feedback?
Do you put off giving feedback or avoid it all together?
Did you know that second only to firing an employee, managers cite performance appraisals and giving feedback as tasks they dislike most?
During this workshop you will:
Assess your current level of effectiveness at both giving and receiving feedback Identify your personal behavioral style in giving feedback
Learn a practical approach to giving effective positive and developmental feedback
Implement best practices through hands on skill building with real life scenarios
Walk away with unique tools on giving feedback
Conflict Styles Workshop
How to Deal with Conflict Effectively
Do you want to handle conflict more effectively?
Do you want to have a variety of approaches to handling conflict at your finger tips?
If you answered "yes" to either of these questions, then the Conflict Styles Workshop is for you!
During this workshop you will:
Discover your preferred ways of dealing with conflict, as measured on the Thomas-Kilman Conflict Mode Instrument™
Learn how to actively choose your approach to conflict depending on the person you are interacting with and the situation
Develop sharper listening behaviors and openness to others' ideas
Learn the difference between Position based and Interest based problem solving
Practice using Interest based problem solving using a real life example
The course is based on solid research in communication theory and practice, and involves participants in an interactive "hands-on" learning experience.
Lead Change Effectively
Learn How to be a Change Agent
How adaptable or resistant are you to change?
To what extent are you effectively managing change for others?
During this workshop you will:
Examine your attitudes and reactions to current and impending workplace changes and how effectively you are adapting to them
Learn the 4 Phases of successful change and your role as a leader in guiding others through the Phases
Learn to manage change by leading through organizational vision and values Identify specific steps you can take to champion change and continuous improvement
 Discover how to gain involvement of individuals during change
Build skills on Leading Change by participating in a Skill Practice activity
Superhero Syndrome
Learn How to Lead a More Balanced and Fulfilling Life
Are you running in circles attempting to please everyone else and not making time to do things that matter most to you?!
Want to lead a more Balanced Life?
During this workshop you will:
Explore the meaning of work/life balance
Use a tool assess your current level of balance in major life areas Learn the key to effective goal setting
Create a specific goal to gain more balance in at least one life area
Influence Effectiveness: The Art of Selling Your Message
Learn the Five Different Types of Decision Makers and What Each Type Looks for in Making Decisions
Do you use a one size fits all approach to influence others?
Did you know that some decision-makers want to be coddled, while others don't mind being challenged; some take their time while others make decisions on the spot?
How well do you know your audience?
Wouldn't you like to become more effective at influencing others and delivering your message?
While the specific nature of an idea or business opportunity is, of course, important, more crucial is how and in what manner it is presented to the decision maker.
During this workshop you will:
Determine your preferred decision making type
Know your audience to customize your ideas to their mindset
Learn five categories of decision makers: skeptics, charismatics, thinkers, followers, and controllers
Get the proper tools to pinpoint your message effectively
Practice customizing your message by participating in skill-building exercises
Leading Yourself and Others Through Change: Self-Resilience - How to Thrive Versus Survive During Uncertain Times
One of the few things we can count on life:
Death
Taxes
Constant CHANGE!
But who do leaders like you turn to when they struggle with change?
Do you find yourself saying, "Hey, I'm fine," or "I can take care of myself?"
Would you like some support?
Come explore how you can move through change in a way that creates stability and strength for yourself and others!
During this session you will:
Learn a comprehensive change model that examines the change process on a strategic and emotional level
Explore how Self-Resilience is crucial to thriving during change
Complete a Self-Resilience Self-Assessment Indicator Consider how to build Self-Resilience
Apply concepts learned to a real life change you are currently experiencing or leading
Take Charge of Your Career: Create Your Career Marketing Plan
Successful companies and products have marketing plans
Have you created the marketing plan for You, Inc.?
In today's uncertain business climate, whether you are currently employed or looking for something new, it is vital that you manage your career proactively. The exercises and tools provided in this interactive session will help you think more strategically about how to apply a business marketing approach to give your career greater focus and direction.
Key Outcomes Include:
Strategizing how to thrive during today's challenging business environment
Reviewing key elements to a career marketing plan
Defining your top competencies
Learning a practical model to create success stories to share with others
Engage 'em and Retain 'em -
Strategies to Increase Employee Engagement and Drive Retention
Research proves that organizations need energized and productive employees in order to succeed in our "do more with less" culture.
Are you asking the questions?
How engaged is your workforce?
Will the best stay as the economy picks up?
Do you have strategies to drive engagement and retain your top talent?
Participate in this energizing, interactive session to learn high impact approaches to employee engagement:
Outcome 1 = Define engagement and how it impacts return on investments throughout the organization
Outcome 2 = Learn what drives and destroys engagement
Outcome 3 = Develop strategies for your leaders and your organization to increase employee engagement levels and impact the overall success of your operations